Emmanuel Relief and Rehabilitation International of Canada links caring Canadians with churches worldwide to transform lives in the most desperate places bringing hope and healing to communities, families and individuals.
Emmanuel International Canada by the Numbers
A Note to Our Donors
Our EI Canadian staff use a hybrid model (in the office a couple of days a week) to continue to serve you and our staff around the world. Should you wish to visit the office please call to make arrangements at 905-640-2111
From the News Room
View all
Tanzania
Footbridge in Mafuluto, Tanzania
We have made even better progress than we dared hope and have an almost-complete bridge deck in place now.  It has been a tough week for everyone, with 35ºC daytime temperatures, not a lot cooler a...
Canada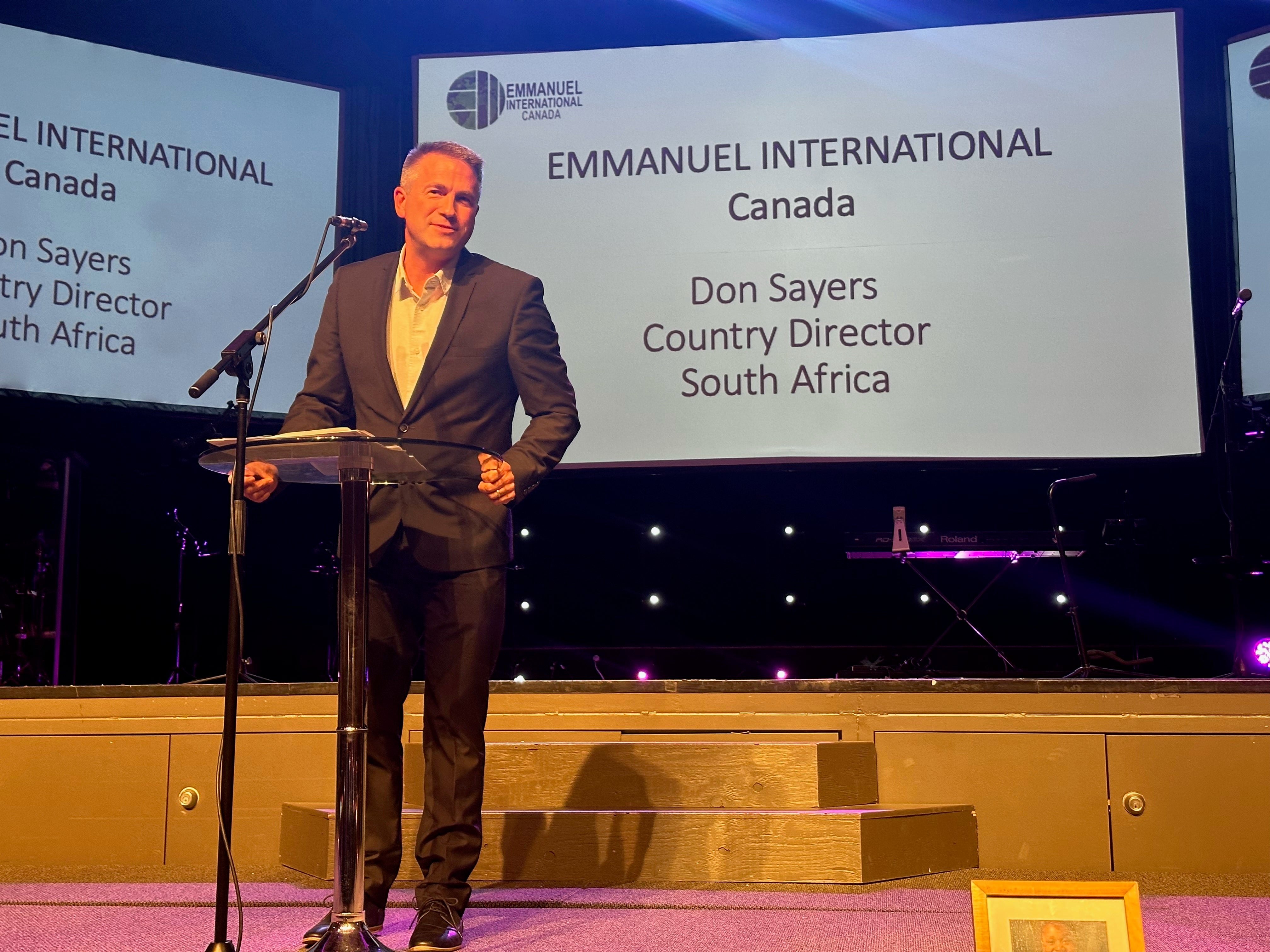 Emmanuel International Canada Gala
EI Canada's annual Gala Auction Fundraiser took place on October 28, 2023, with 165 attendees enjoying a night filled with delicious food, lively bidding on highly sought-after items, and insights ...
An Interview with Walter Okidi of Uganda
Walter Okidi is in his sixth year working with Emmanuel International Uganda, and he is currently the General Manager. Learn about each of EI Uganda's main projects below in an interview with Brit...
Our Maternal Health Project in Malawi
The effect: Many lives changed
Our combined prayer and effort produces significant results.
44%
Fewer deaths of children under 5
75%
More access to post-natal care
42
Waste disposal units at 6 clinics