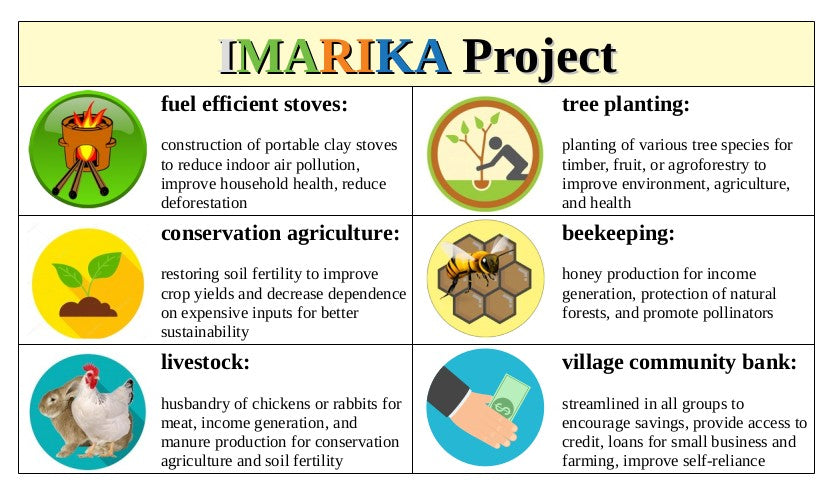 IMARIKA Phase 2 - Iringa
Tanzania
Please enter your donation amount in the box below before selecting Add to cart.
---
After a successful phase, 1 (2017-2020) IMARIKA has started Phase 2 (2020 – 2023)
The IMARIKA project is a multifaceted rural development project in the Iringa region of Tanzania, run by Emmanuel International (EI) in partnership with the Anglican Diocese of Ruaha (DR).
Imarika impacts rural households who are subsistence farming families struggling to make a living on increasingly depleted soils affected by environmental degradation and climate change. The IMARIKA Project addresses these real needs to improve local agriculture, environment, and livelihoods through several complimentary activities. Phase 2 will benefit 15 villages, thereby improving the livelihood of 375 households. Phase 1 improved the livelihood of 250 households.
Fuel-efficient stoves – construction of portable clay stoves to reduce indoor air pollution, improve health and reduce deforestation.
Conservation agriculture – restoring soil fertility to improve crop yields.
Tree planting- the planting of various trees for timber, fruit or agroforestry to improve the environment agriculture, and health.
Beekeeping – honey production for income generation, protection of natural forests and promoting pollinators.
Village community bank – streamlined in all groups to encourage savings, and provide access to credit loans for small businesses and farming.